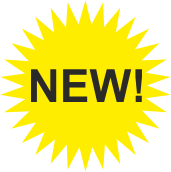 Warning! Dear participants of the Forum! The second part of abstracts with articles 2021-2022 years are UPDATED!

DEAR COLLEAGUES!
We invite You to attend the XVI Minsk International Heat and Mass Transfer Forum to be held in Minsk, Belarus, from May 16 throught May 19, 2022 at the National Academy of Sciences of Belarus and the A.V. Luikov Heat and Mass Transfer Institute of the NAS of Belarus
The First Announcement is updated
---
ORGANIZERS OF THE FORUM
National Academy of Sciences of Belarus; State Committee for Science and Technology of the Republic of Belarus; Ministry of Education of the Republic of Belarus; A.V. Luikov Heat and Mass Transfer Institute of the National Academy of Sciences of Belarus;


Branch of Power Engineering, Mechanical Engineering, Mechanics, and Management Processes of the Russian Academy of Sciences; Ministry of Education and Science of Russia S.S. Kytateladze Institute Thermal Physics Siberian Branch of the Russian Academy of Sciences; National Committee for Heat and Mass Transfer of the Russian Academy of Sciences; Institute of Engineering Thermophysics of the National Academy of Sciences of Ukraine; International Center for Heat and Mass Transfer.
---
INTERNATIONAL SCIENTIFIC COMMITTEE

O. Penyazkov (Belarus) Chairman

V. Astashinskii (Belarus) Co-Chairman

N. Pavlyukevich (Belarus) Co-Chairman

N. Bazylev (Belarus) Scientific Secretary
S. Alekseenko (Russia)
A. Alekseev (Russia)
O. Alifanov (Russia)

Kh. Alkhussan (Saudi Arabia)
M. Alymov (Russia)

O. Baranovskii (Belarus)
V. Bukhtiyarov (Russia)

S. Chizhik (Belarus)

R. Cotta (Brazil)
L. Dombrovskii (Russia)

I. Garkusha (Ukraine)
S. Isaev (Russia)
I. Egorov (Russia)
E. Fedorovich (Russia)

N. Fialko (Ukraine)
V. Fomin (Russia)
S. Frolov (Russia)

S. Kakac (Turkey)
Yu. Karyakin (Russia)

A. Khalatov (Ukraine)

K. Kim (Korea)
Yu. Kuzma-Kichta (Russia)
A. Leontiev (Russia)

Z. Mansurov (Kazakhstan)

Yu. Matsevityi (Ukraine)

J. Mikielewicz (Poland)
O. Petrov (Russia)
S. Radev (Bolgaria)
N. Ratakhin (Russia)
R. Rizakhanov (Russia)
S. Rudobashta (Russia)

A. Shumilin (Belarus)

T. Simon (USA)
N. Smirnov (Russia)

Yu. Snezhkin (Ukraine)

I. Tari (Turkey)
V. Terekhov (Russia)

L. Vasiliev (Belarus)

J. Vilemas (Lithuania)
V. Yagov (Russia)
L. Yanovskii (Russia)

H. Yoshida (Japan)

S. Zhdanok (Belarus)
---
STRUCTURE OF THE FORUM

The Forum will include the Plenary Sessions, the sections with oral and poster presentations, round tables, and lectures.
---
SUBJECTS COVERED
BY THE FORUM

Traditional
- Convective-radiative heat transfer
- Heat and mass transfer in phase and chemical transformations
- Heat and Mass Transfer in Power Engineering and Technologies
Novel
- Heat and Transfer Processes in Nano-and Microstructure Systems
- High-temperature heat and mass transfer, plasma systems and technologies
- Heat and Mass Trasnfer at Sysnthesis of New Materials
- Thermal regulation of optical and electronic systems
- Simulation and Control of Heat and Mass Transfer Processes

---
WORKING LANGUAGES
OF THE FORUM

The working languages will be English and Russian. Simultaneous translation will be provided for plenary presentations.
---
REQUIREMENTS TO THE PAPERS

The program of the Forum will primarily include conceptual papers with new ideas and approaches, analytical reviews, reports and communications containing the results not published earlier. Papers dealing with the mechanics problems not directly associated with heat transfer, as well as contributions on thermophysical properties of the matter will not be accepted.
---
SUBMISSION AND SELECTION OF PAPERS

Paper selection will be based upon review of extended abstracts. The abstract of up to 4 pages of A4 format prepared according to the template on the Forum website: mif16.itmo.by/doc/Template_eng.doc is to present clearly the contents of the paper (communication).



To be determined later

The deadline of abstract submission is December 1, 2021. December 10, 2021.
Information on acceptance will be sent by

February 25, 2022.


The deadline for receipt of camera-ready manuscripts is

April 20, 2022.



---
---
FORUM VENUE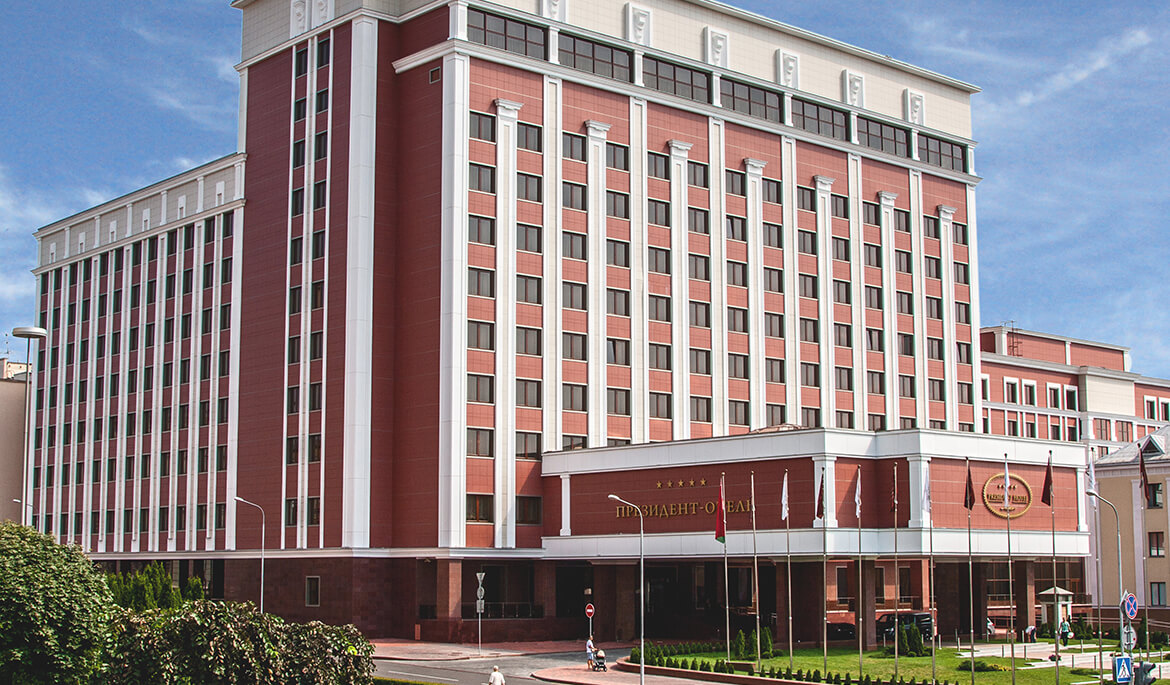 The hotel "President-Hotel" opened its doors to its first guests on May 3, 2013. The main building was built on the place of the well known to many guests of the capital hotel "Oktyabrskaya ". Of course, built on the Turkish project, a new hotel is radically different from its predecessor, and is ready to offer a completely different level of service. The hotel name is not accidental, as "President-Hotel" specially prepared to receive dignitaries. By the way, the hotel is the best place in the capital for holding high-level meetings of heads of states and governments, political and business events, international congresses and forums. The hotel building has 14 rooms of various size and functionality. Capacity is about 1 300 participants.

The hotel is located in the heart of Minsk, in its business and historical center. The location gives guests the opportunity to reach any point of the city easily and quickly. Within walking distance you can find a large number of attractions of the city and several beautiful squares and gardens, which will help to feel the real atmosphere of Minsk. Also near the hotel there is a sightseeing bus route No. 1, where you can ride on one of the main avenues of the city for the cost of a single ordinary trip by public transport.

If you wish to buy souvenirs or go to the shopping streets, you can do it from the hotel. A wider range of products will offer GUM, which is on a five-minute walk away from the hotel. Also a number of shopping centers are nearby the hotel, so everyone will find everything you need.

FOR OVER SEVERAL YEARS THE "PRESIDENT-HOTEL" HAS BEEN A SAMPLE OF FLAWLESS SERVICE AND ELEGANT STYLE. IT'S A PERFECT PLACE FOR INTERNATIONAL SCIENTIFIC EVENTS


---
PUBLICATION OF THE PROCEEDINGS OF THE FORUM

By the time of the Forum, the Organizing Committee is planning to print a Book of Extended Abstracts in the original language and a Book of Abstracts in English. The papers (maximum 10 pages) and communications (maximum 5 pages) in the original language will be available on CD-R. The plenary and keynote papers, and also round table discussions will be published after the Forum in a special issue of the «Journal of Engineering Physics and Thermophysics», «Heat Transfer Research», «High Temperature Material Processes».
---
ABSTRACTS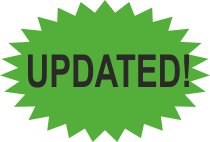 ---
CORRESPONDENCE

If you wish to participate in the Forum, please fill in the attached registration form and send it to the address:
15, P.Brovka Str., Minsk, 220072, Belarus
A.V.Luikov Heat and Mass Transfer Institute,
National Academy of Sciences of Belarus
Organizing Committee MIF-XVI
Telephone (375 17) 350-21-36, (375 17) 248-72-00
Fax (375 17) 378-25-13
E-mail: Organizing Committee: mif16@itmo.by
JEPTER Editorial Office: jepter@itmo.by
Forum web site: mif16.itmo.by

---
INFORMATION FOR THE PARTICIPANTS OF THE MIF-XVI FORUM

1. Requirements to the abstracts The abstracts submitted to the Forum must have the Unifersal Decimal Classification (UDC) index, followed by the title of the work, names and initials of the authors, affiliation of the authors. The text of the abstracts should not exceed 4 pages of A4 format. For typesetting it is recommended to use Word 2003 with font Times New Roman, size 12.
2. The registration fee (in currency equivalent) is 24 000 RUB, for post graduates 12 000 RUB. The additional information necessary for participation in the Forum will be presented in the next communication
---
LOCAL ORGANIZING COMMITTEE

O.G. Penyazkov - Chairman Tel.: (375 17) 350-21-36
V.R. Astashinskii - Co-Chairman Tel.: (375 17) 356-93-51
N.V. Pavlyukevich - Co-Chairman Tel.: (375 17) 255-22-05
N.B. Bazylev - Executive Secretary Tel.(375 17) 248-72-00. E-mail: bnb@hmti.ac.by



---